Renoir's Flowers - 16 in x 20 in - Oil on Canvas - 2005 - Private Collection – Original: NFS
Click on the image to Go Back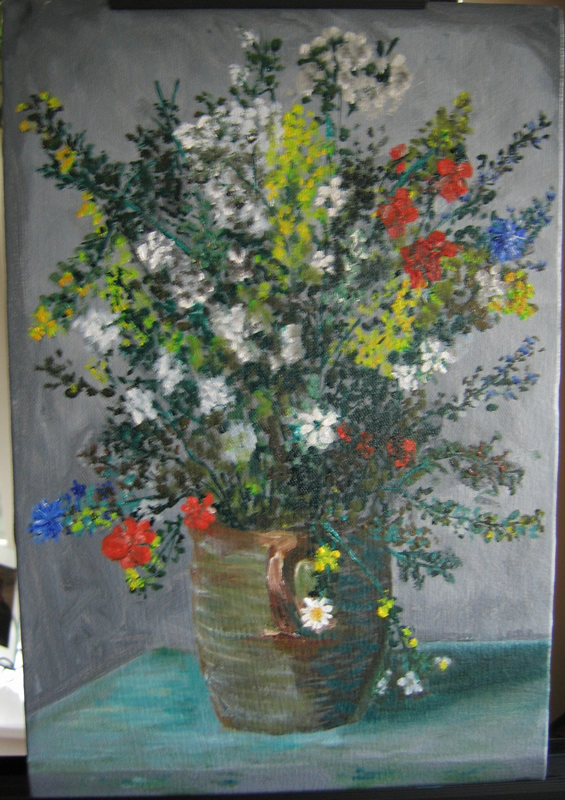 I was standing in the National Gallery of Art in Washington, DC in front of Renoir's 'Flowers in a Vase' and wept. I can't and won't be discouraged by my feeble study of Renoir's work. This was only my second painting. I had no instruction. Only a blank canvas, a few brushes, some oils and the fearless willingness to 'start where I am.' Renoir after all, was just a man, not a god. There are lessons in his work, in attempting to imitate it, even in failing. I look now with a more informed eye. I will aspire. I too, am just a man. And I can learn from my trials.
---