The Fish Shacks at Willard Beach - 12 in x 10 in - Oil on Canvas - 2005 - Private Collection of John and Virginia Roberts
Click on the image to Go Back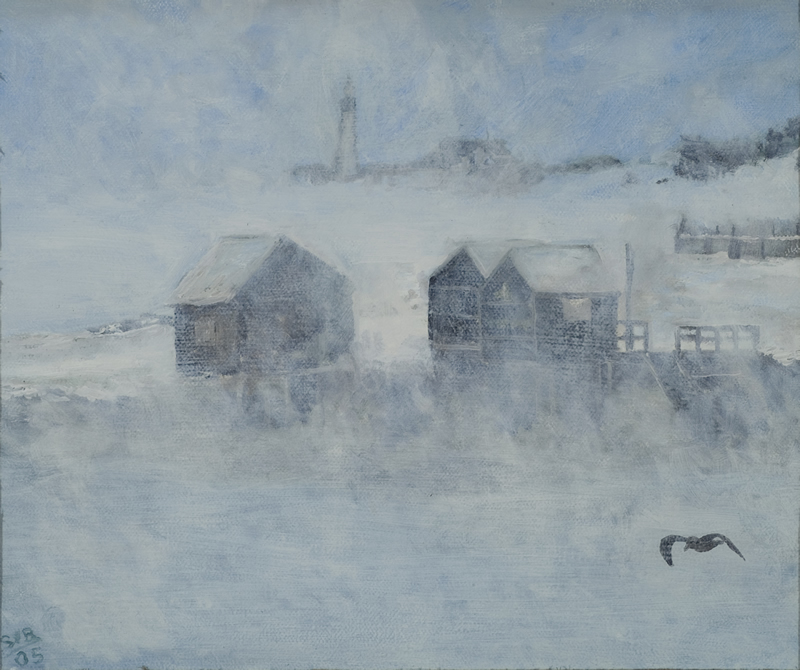 My friends Mary and Ryan had this composite photograph on their wall. I think the photo was made up from several by someone at the Portland Press Herald. I liked the compostion and wanted to paint it. My wife's sister Gig liked the painting so we gave it to her as a gift.
---