Freedom! 14 in x 18 in - Oil on Panel - 2016 - Photo reference by Annie Hidell - Private Collection
Click on the image to Go Back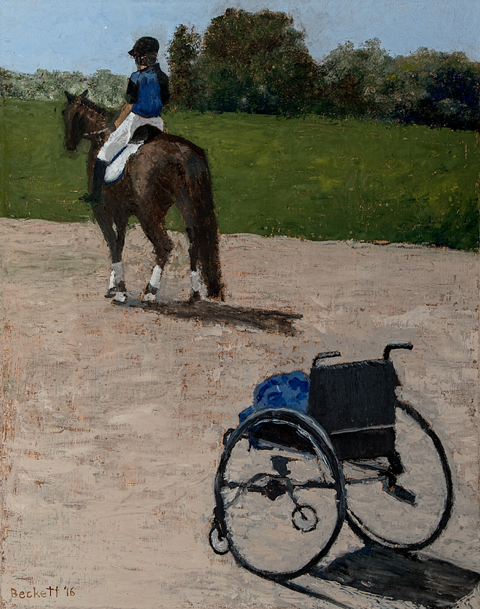 Mary Giftos invited me to help support the Carlisle Charitable Foundation and comissioned this painting for the purpose. We've made gift cards on matte linen as well for $25 / dozen with half the proceeds to benefit Carlisle, whose mission is to raise charitable scholarships for children and adults with disabilities who participate at Carlisle Academy Integrative Equine Therapy and Sports. It is a 501(c)(3) nonprofit organization enabling access to life-enhancing, equine facilitated therapy and wellness programs for those in need in a unique philanthropic partnership with Carlisle Academy.
---
Comission: Private Collection