Cadillac Mountain, Bar Harbor, Maine - 14 in x 11 in - Oil on Canvas - 2005
Click on the image to Go Back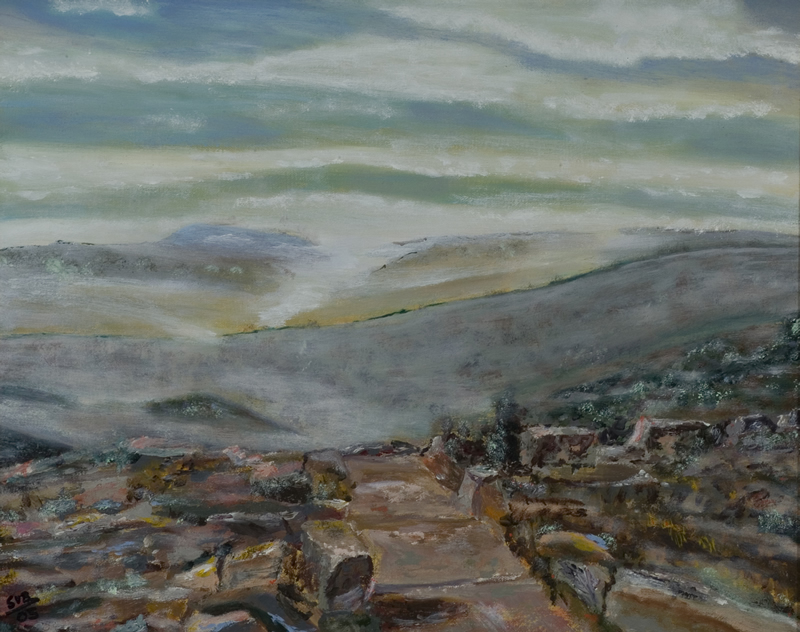 Our honeymoon was here. It was morning and a dense mist shrouded the distant hills and clung to the pink granite around us. A path of stone led off into the mist. The future is sometimes like that. We can see just far enough ahead to take a few simple steps. This is trust.
---