Gone Fishin' - 9 in x 11 in - Oil on Art Board - 2016
Click on the image to Go Back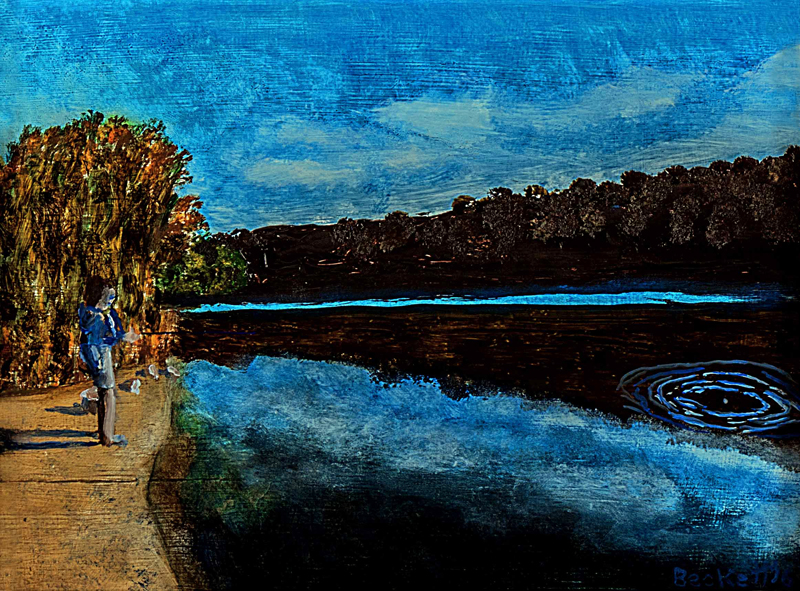 Em sent this photo of Nathan who has taken up fishing and gotten quite good at it. He pulled some bass from this unknown pond...
The art board is covered with gessoed canvas, and backed with a hemlock frame.
---