Abstract for Martin - 18 in x 20 in Oil on Canvas - Private Collection of Martin Murphy
Click on the image to Go Back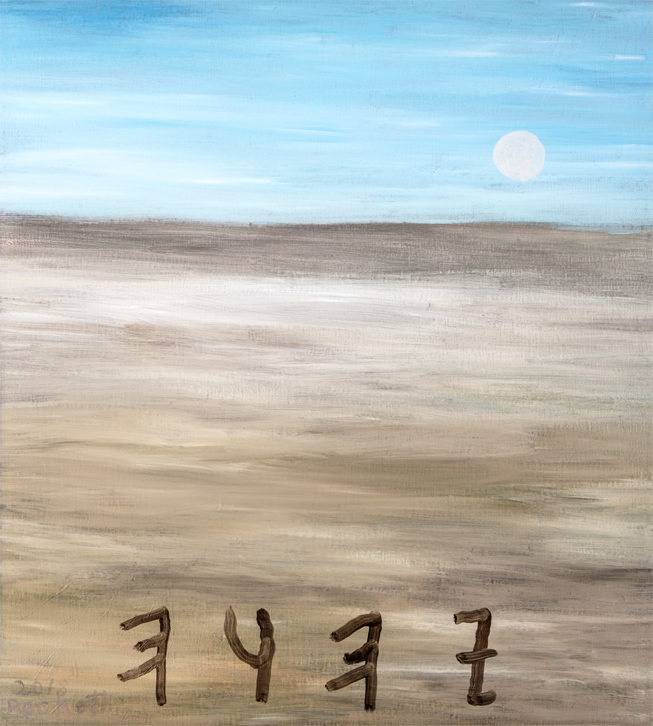 My friend Martin was curious to see what would come out of me if I painted something 'abstract.' This is in the context of our discussions: A paleo-hebrew tetragrammaton for the 'name of god,' the four letters that represent a sound that is the aural name of god. Beneath this painting is another painting my wife calls 'mush' and will be revealed four hundred years from now when this painting is finally X-rayed to see what lies beneath.
---