Mother Theresa - 26 in x 22 in - Oil on Canvas - 2005
Click on the image to Go Back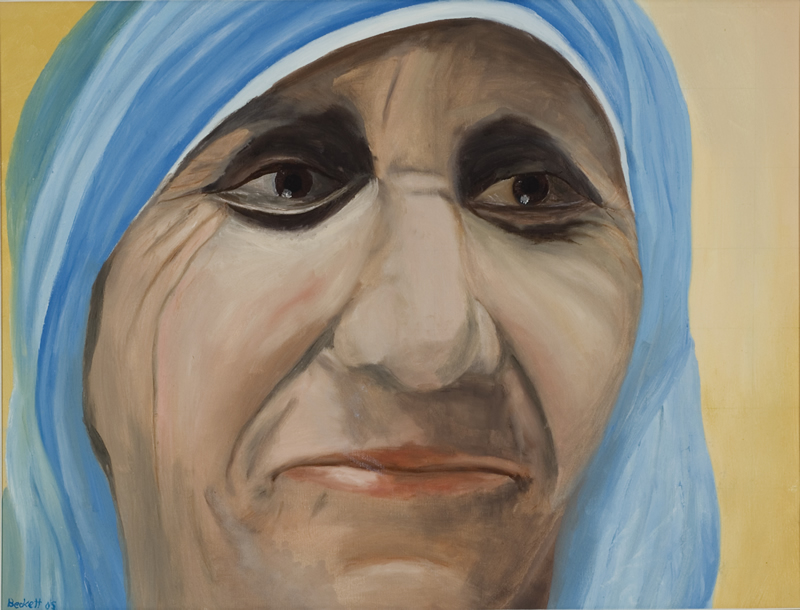 They were interviewing Mother Theresa on British television. I photographed the image on the tv and painted from the reference. Any reference is only a starting place. This is my third portrait.
---