Forty Thousand Years 14 in x 18 in Oil on Panel 2018
Click on the image to Go Back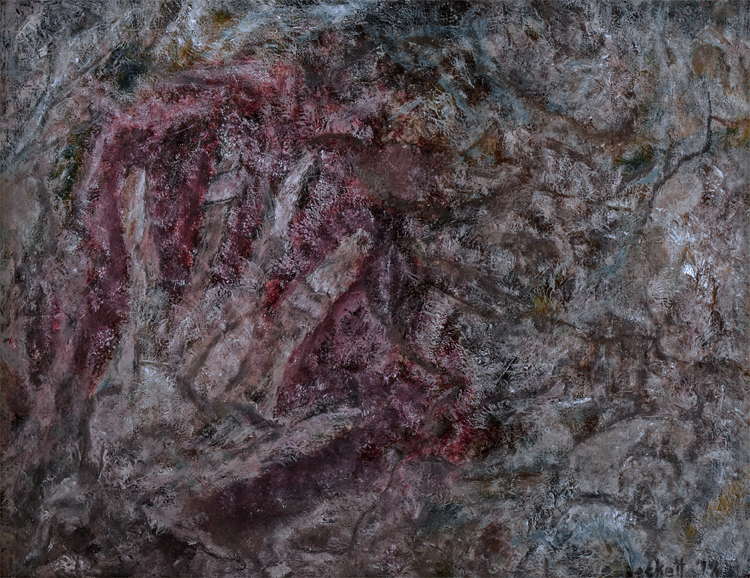 We've been making marks for forty thousand years (that we know of...) This painting is done with cold wax impasto textured to have the appearance of a slab of cave wall. The artist would blow a solution of red ochre at their hand pressed against the stone leaving their indellible mark. How dissimilar are we?
---