Study: PA Cot - The Storm - 24 in x 30 in - Oil on Canvas - 2005
Click on the image to Go Back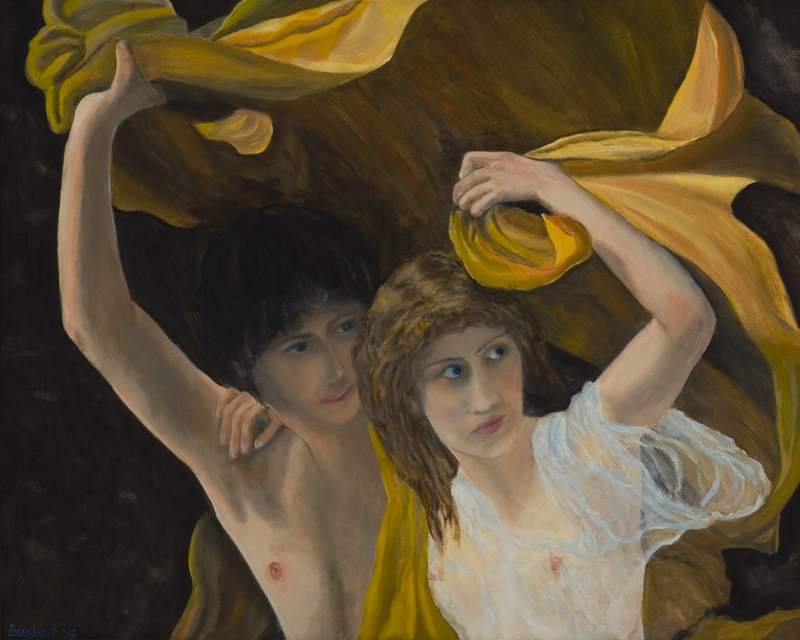 Pierre-Auguste Cot has the right idea. In 'The Storm', she's looking at the storm, and he's looking at her. Cot was 48 years old when he painted the original. Mine is a life size study of a very small portion of the original.
---