French Castle* - 3.5 in x 2.5 in - Oil on Canvas - 2005 - Private Collection of Joyce Fletcher
Click on the image to Go Back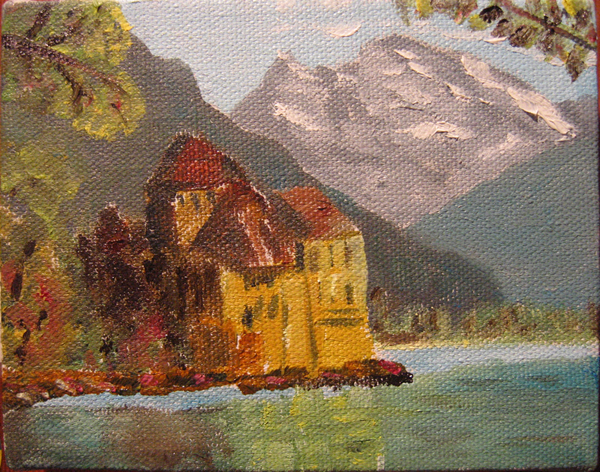 We stayed at my brother's wife's moms while visiting Oregon. She had given me this little tiny canvas and a couple of tubes of paint for Christmas. I was delighted! I rumaged up some other paints in her studio and painted this gift for her. The reference was a worn postcard of a French castle in her kitchen that she had visited with her son.
---