Dalai Lama - 18 in x 24 in - Oil on Panel - 2007
Click on the image to Go Back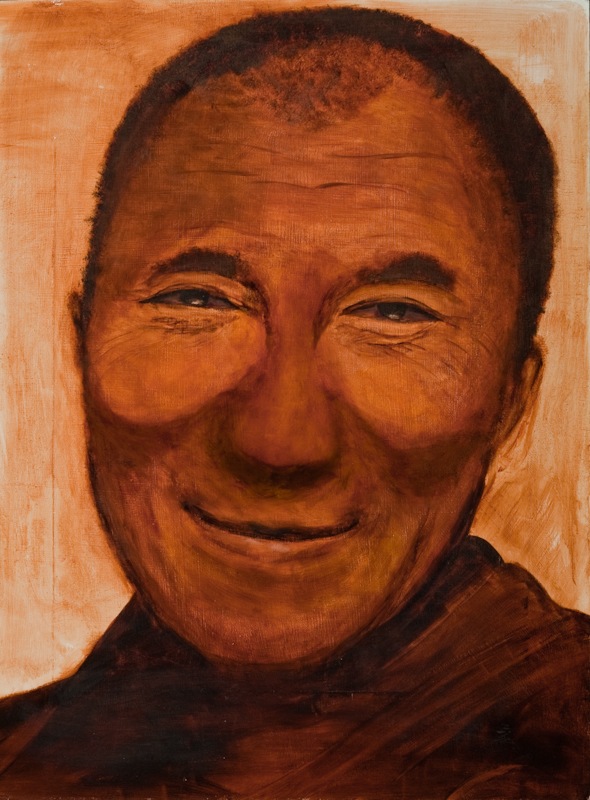 "My religion is very simple. My religion is kindness." The Dalai Lama
I love this image. I sense he knows there is nothing in heaven or earth we ever need to fear.
---