Noah's Ark - 9 in x 12 in - Oil on Panel - 2008
Click on the image to Go Back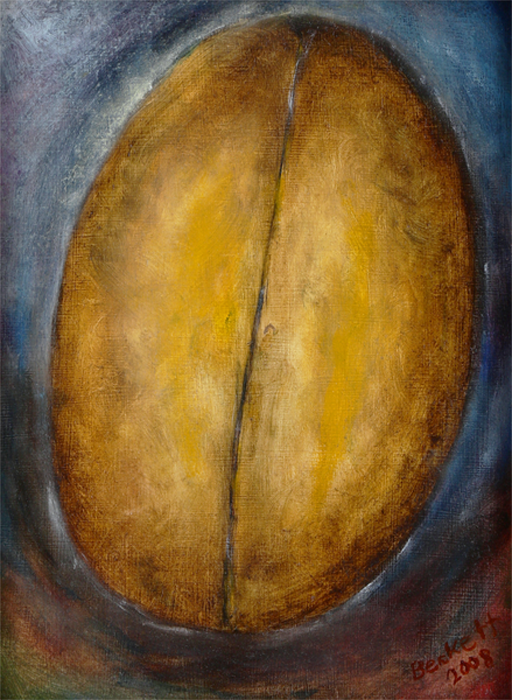 Noah's Ark. This is a sesame seed. It has that parting line of the cotyledons on one side and not on the other. I examined the tiny seed under magnification. My wife and I had seen a news bit about the Global Crop Diversity Trust, a kind of doomsday world seed repository. Their effort was to essentially, save the life of our planet with seeds from all over the world. At the end of the news bite we looked at each other in tears. Partly from, how could we come to the place where this effort is even necessary? and partly, So sacred is life, that you and I work to preserve it down to the tiniest seed?
---