Ed Miller - 16 in x 20 in - Oil on Linen - 2008
Private Collection of Pam Miller
Click on the image to Go Back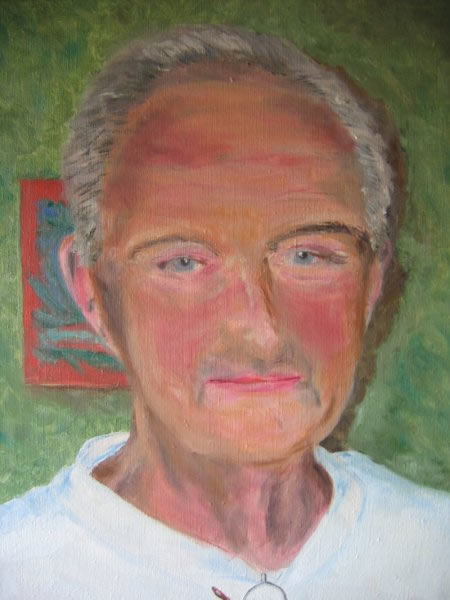 My wife grew up in Lebanon, PA and was good friends with five other girls. For a dozen and more years we have all gotten together each year, in a different place; Montreal, Outer Banks, White Mountains, Virginia Beach, Mystic Connecticut, Montpelier, Vermont, you get the idea. We mostly wine and dine, some of us golf, some of us shop, some of us fish. Ed and I were like the redneck and the hippie, and fishing buddies. We lost Ed several years ago. Thank God his wife Pam still joined us, as hard as that was for her. I painted this portrait of Ed at the gathering and presented it to her. We all love, and miss him dearly.
---