Mount Hood - 10 in x 20 in Oil on Canvas - 2015
Click on the image to Go Back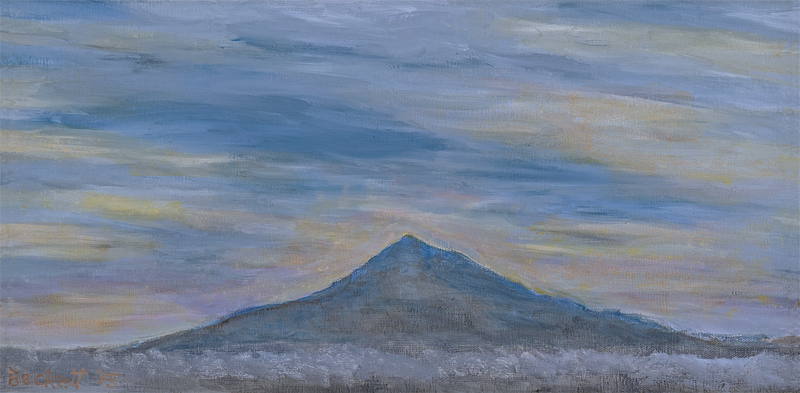 We were walking in the airport in Portland, Oregon on our way home from visiting my brother Lar and his wife Laura and caught this view of Mount Hood through a huge window at the end of the terminal. We flew over the mountain after takeoff, in a wide banking circle and were summarily impressed. We went to Oregon to see Lar and a group of actors brilliantly perform a segment of his 'American Cycle,' U.S. Rivers: Highway 1. He also held a book release party for Paul Bunyan, a poem by Larry Beckett, available here.
---