A Lantern to Light the Way - 11 in x 14 in Oil on Panel - 2015 - Private Collection of Karen & Michael Orr
Click on the image to Go Back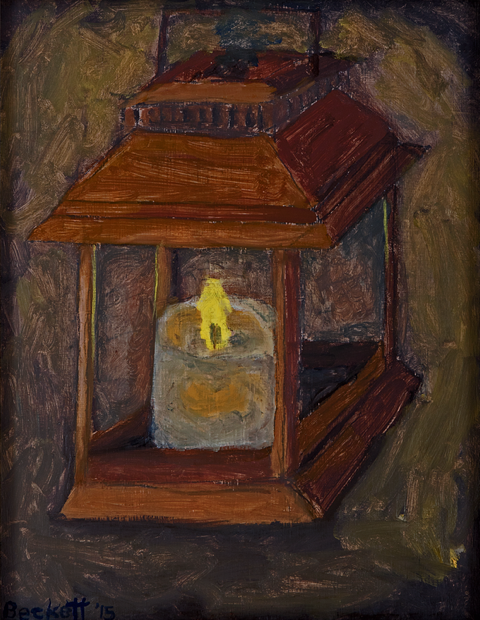 My friend Karen dreamt she was given a lamp to light the way. It turns out we both envisioned this lantern and when my wife and I traveled to PA for Thanksgiving, Gig had just such a lantern out on the coffee table. I sketched it in pencil on printer paper and when we got home, again in charcoal on a wood panel following with oils.
---