Phantom of the Opera - 22 in x 28 in - Oil on Canvas - 2005 - Private Collection of Joy Hancher
Click on the image to Go Back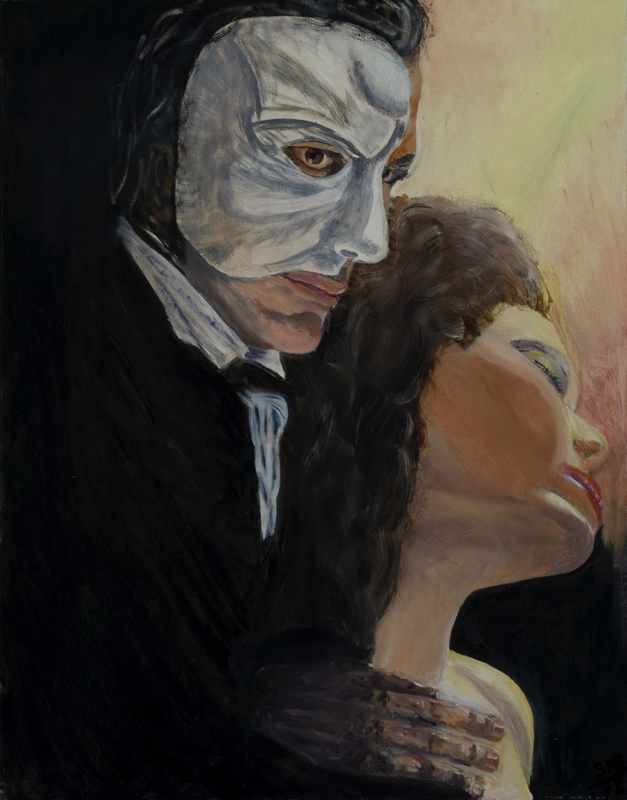 The movie poster was my reference. I liked the compostion. My first attempt at faces, and the phantom's hand. I love the sinister affect as a result. Everything was a challenge. Hair, lips, eyes, fingers... My fifth painting.
---