Portland Head Light - 18 in x 14 in - Oil on Canvas - 2005 - Private Collection of Peggy Sullivan
Click on the image to Go Back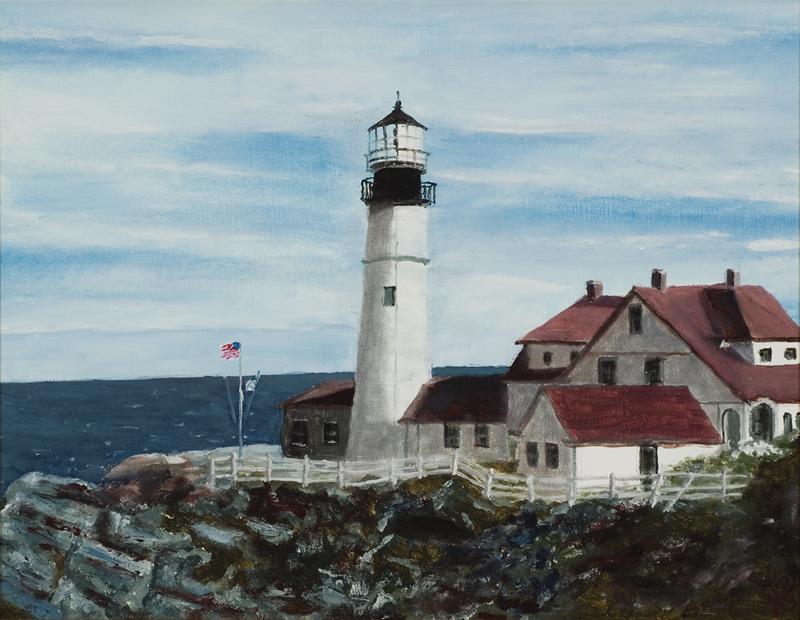 Portland Head Light, Portland, Maine. I used a picture from a calendar for a reference. Many of these early oil painintgs were exercises for me to learn how to paint. This is my ninth painting.
---