The Fish Shacks at Willard Beach, South Portland, Maine - 30 in x 22 in - Oil on Panel - 2016 - Photo reference by Lynn Danforth
Click on the image to Go Back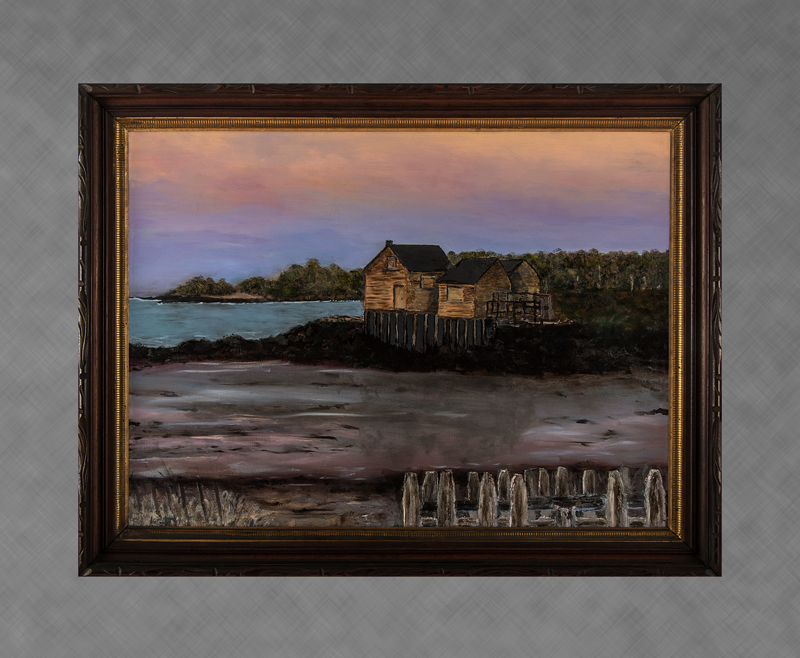 Our friend Lynn Danforth shared a photograph she took on one of her walks down at Willard. I was looking for a landscape to put in this antique frame we have, and a cropping of her photo was perfect. The luminosity in the sky speaks, reflected in the channel beyond, and in the muds at low tide. The shacks stand with nature, with life, and with death, receiving everyone in their time.
---