Study: Girl with a Pearl Earring - 22 in x 26 in - Oil on Canvas - 2005 - Private Collection of my Mom
Click on the image to Go Back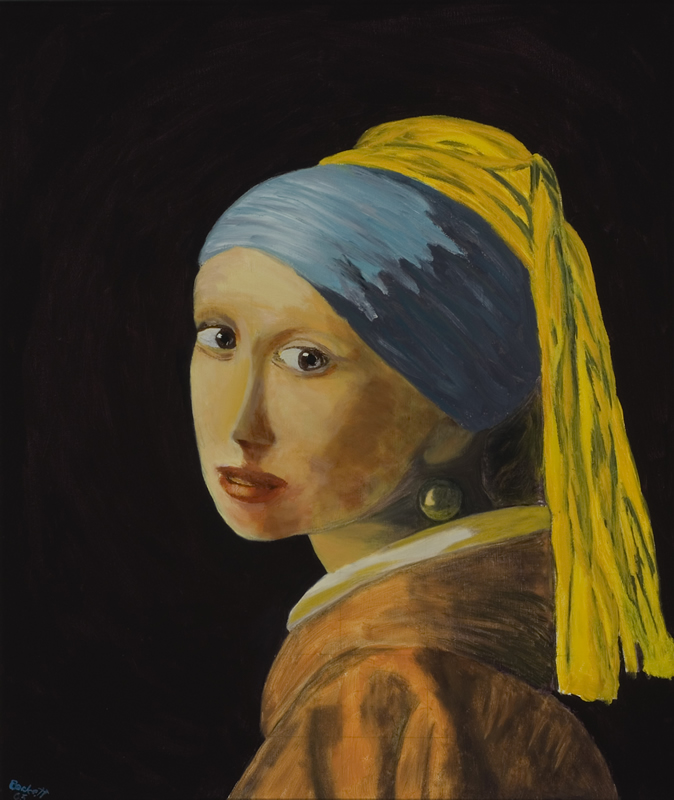 I love the Dutch painters. Rembrandt, Vermeer, Hals, Ruisdael. They are pretty sure Vermeer used lenses and camera obscura. This was around the time the technology came into being. Why would artists all over the world suddenly get better at drawing? Glass!
---