Roman Bust 11 in x 14 in Oil on MDF Panel 2018
Click on the image to Go Back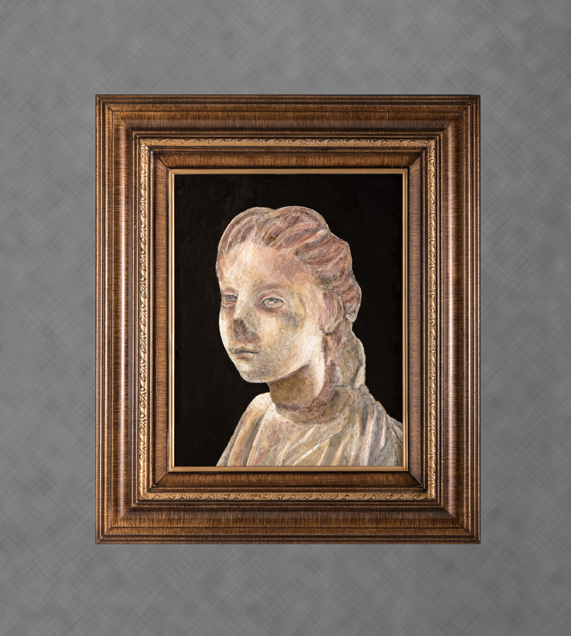 We were visiting the Getty Villa at Pacific Pallisades in Southern California and I photographed this Roman bust that reminds me of my step daughter Sarah. There's this painting exercise where you render a sculpture in 2D so appears as 3D. I approached this work for both reasons.
---