View from Ocean House - 9 in x 12 in Oil on Panel 2018
Click on the image to Go Back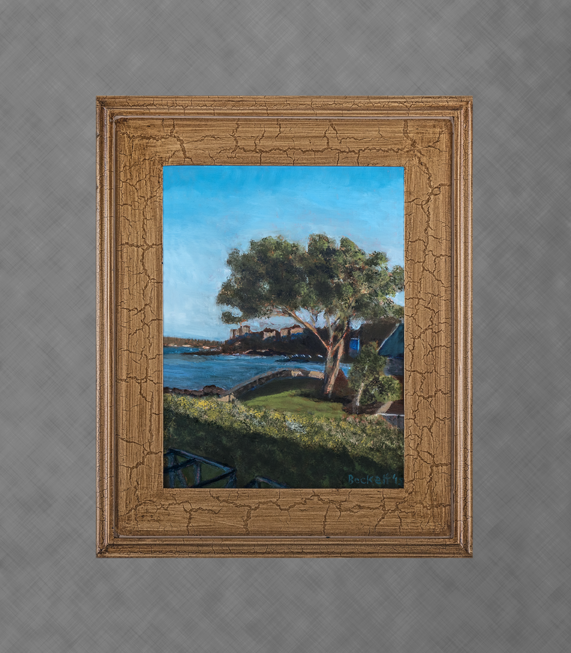 We attend a Sojourner's gathering at Ocean House in Cape Elizabeth, Maine. The house is on the tip of the penninsula and is surrounded by water and rocky coast. It is a peaceful and majestic place...
---