Study: Rembrandt Self Portrait - 16 in x 20 in - Oil on Panel - 2005
Click on the image to Go Back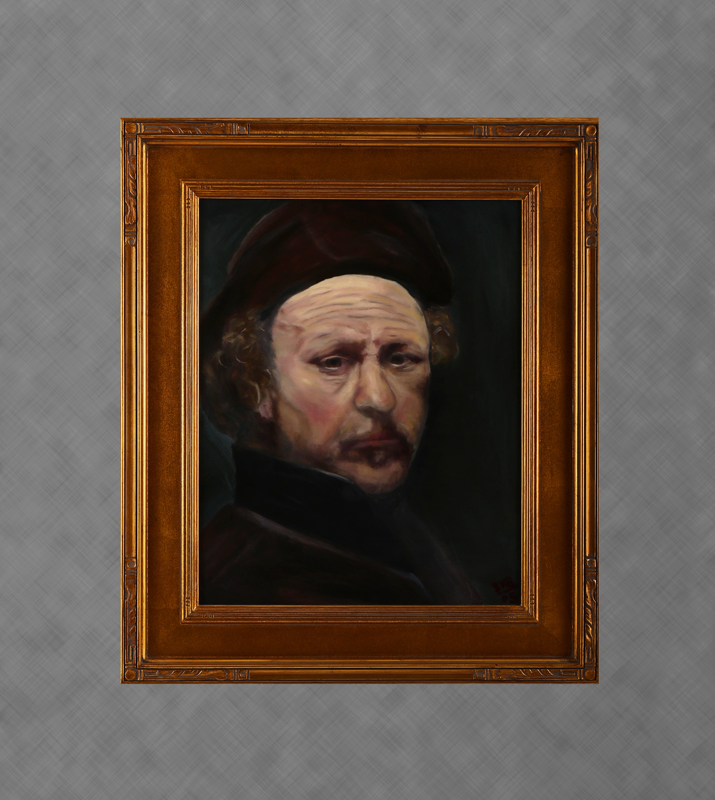 Rembrandt painted another self portrait when he was 51 years old. He might as well have photographed himself. The depth of his character is self evident. I think I captured something here.