Fireman and Angel- 16 in x 20 in - Oil on Panel - 2005 - Private Collection of Sue McKinley
Click on the image to Go Back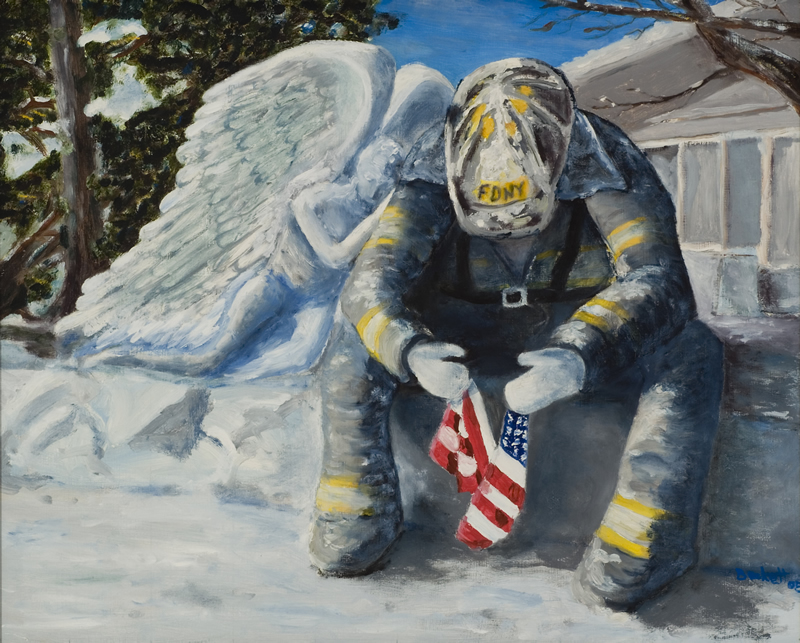 After 9/11 a photograph of a NY Fireman at ground zero was digitally edited by someone who added an angel. Ms. Racicot in Ontario Canada created an ice sculpture from the photograph. I painted this study from a print of a photograph of her sculpture that was circulating the internet. Its simplicity is moving.
---