Amish Carriage - 16 in x 20 in - Oil on Panel - 2005 - Private Collection of Randy and Gerry Cantwell
Click on the image to Go Back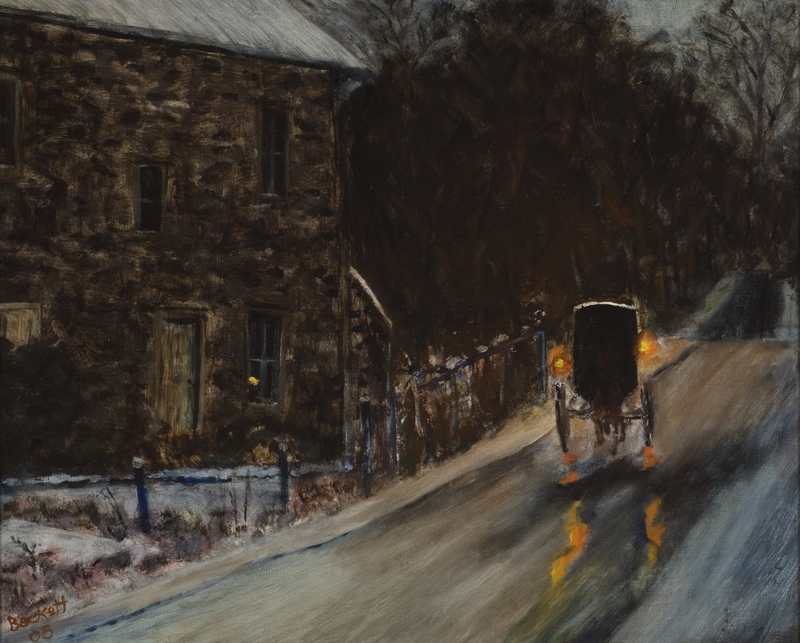 The reference was a photo of a photo my wife's sister has in her home. The original was quite dark, so I hoped to build some contrast and light in the painting. I'm very happy with the results.
---