The Canal - Virginia Beach, VA - 16 in x 20 in - Oil on Canvas - 2007 Private Collection of Greg and Lauren Miner
Click on the image to Go Back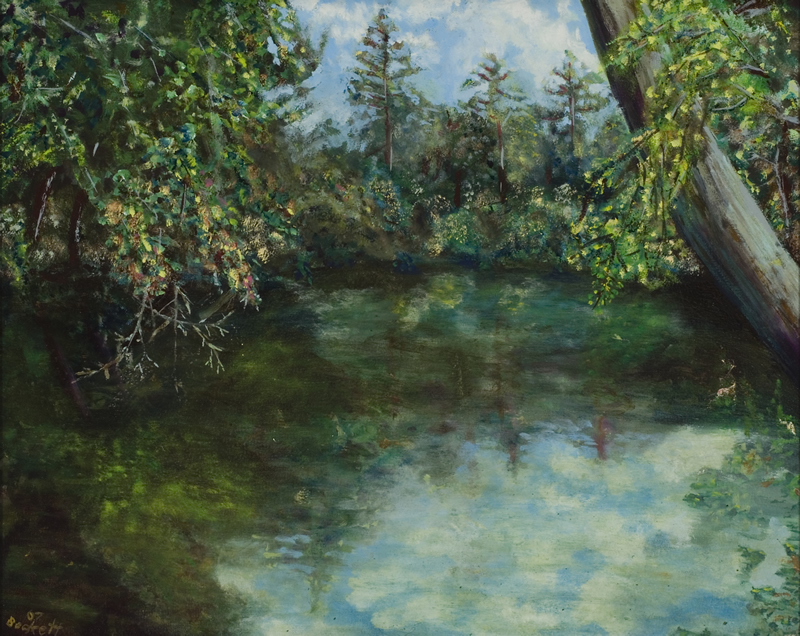 My wife grew up and played with five other girls in Lebanon, PA. For the last 15 years or so we have all gotten together each year, spouses and all, and wined and dined, golfed, fished, played cards, shopped, and celebrated each other's triumphs and caressed each other's losses. This year, we stayed in Virginia Beach. Behind our place was an extensive system of drainage canals. Just a wild unclaimed area of swamp and forest. I loved playing with the reflections in the water.
---