SPLIT: Mother and Child - 9 in x 6 in - Oil on Gessoed Paper Mounted on Panel - 2007 - Private Collection of Louie and Judy Gendron
Click on the image to Go Back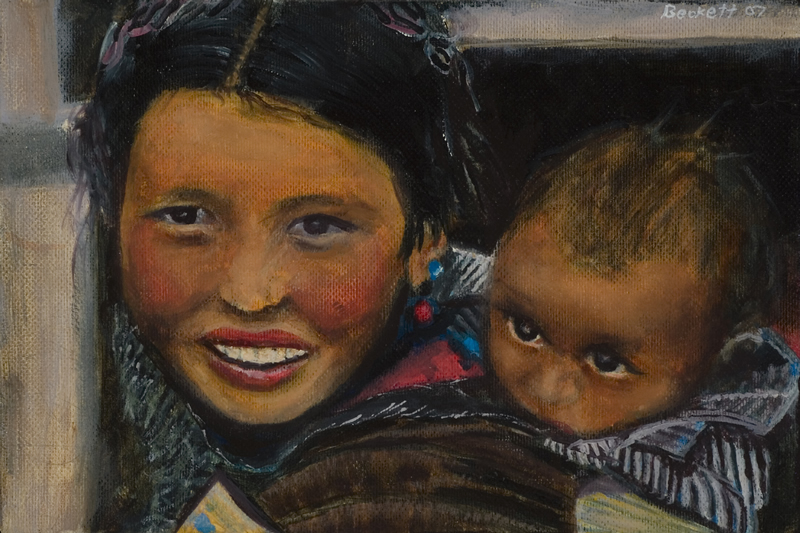 Alex Rheault (website), one of my mentors, sponsored a series of shows. For this one, the theme was SPLIT. 6 x 9 was the size limit. I had been contemplating painting this mother and child from a reference I found on the internet.
---