Two Lights, Cape Elizabeth, Maine - 9 in x 12 in - Oil on Panel - 2007 - Private Collection of Elizabeth Garnett
Click on the image to Go Back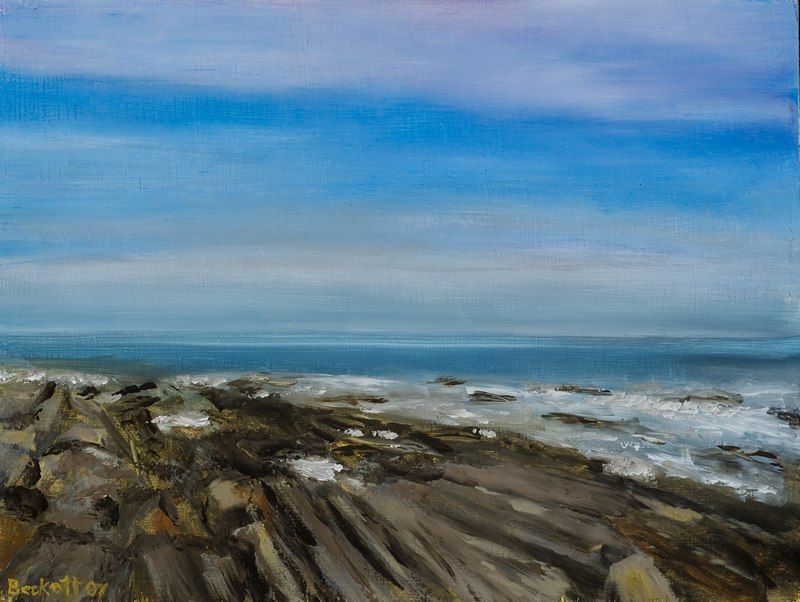 Two Lights Maine, photo reference by Elke Rosenberg. This painting just worked out perfectly. I love the foreground, the separation of distant sky, and the light.
---