Mother and Child - 12 in x 20 in - Oil on Canvas - 2007 - Private Collection
Click on the image to Go Back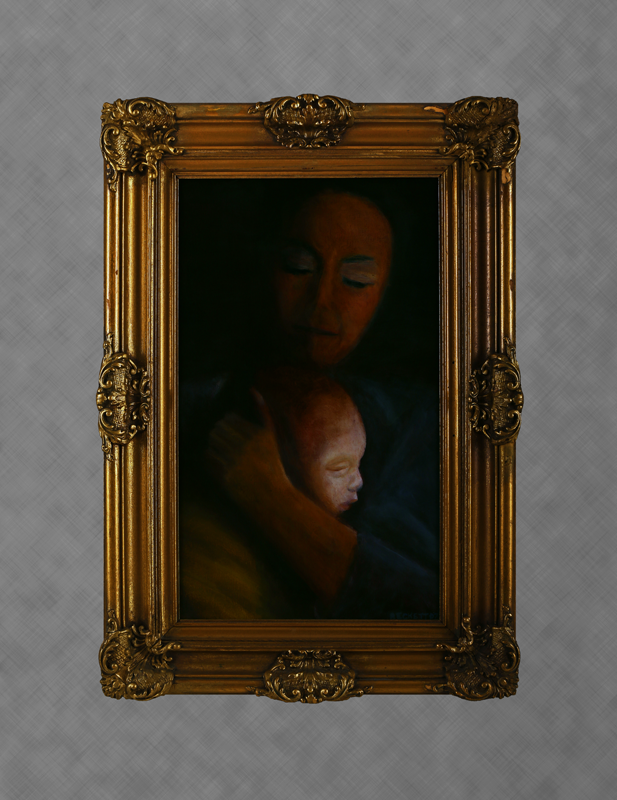 I was already in tears when I first sketched this composition in charcoal. The strength of the mother's pose, outlined in a few swift strokes. This is how much a mother loves her child, I thought. I worked this painting a dozen times. It changed me.
---