Flowers that Last - 18 in diameter Oil on Panel - 2012 - Private Collection of Joy Baldwin
Click on the image to Go Back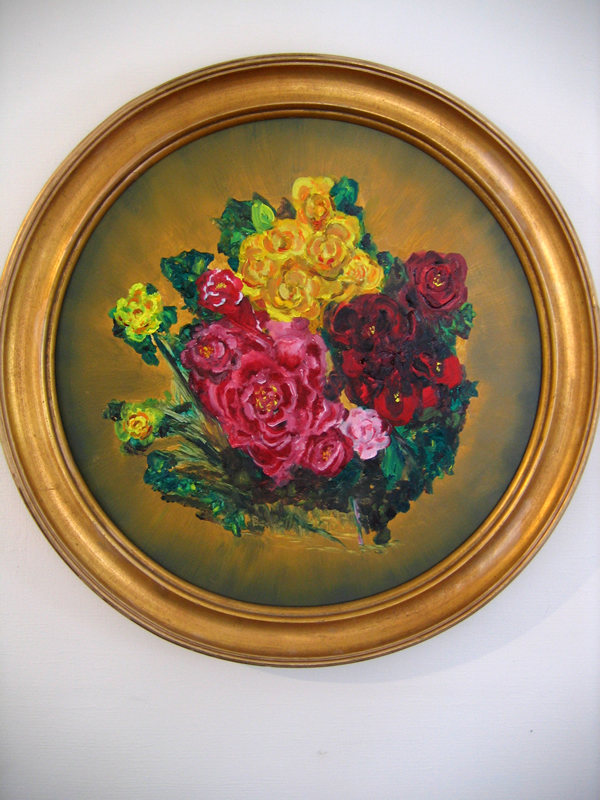 We picked up this round frame at a yard sale near Linda's on the West End in Portland, Maine and touched it up. The style was unplanned, and evolved as I painted, as if it was necessary. Someone is going to just love this. A part of me does.
---