Gardenia - 11 in x 14 in Oil on Panel - 2012 - Private Collection
Click on the image to Go Back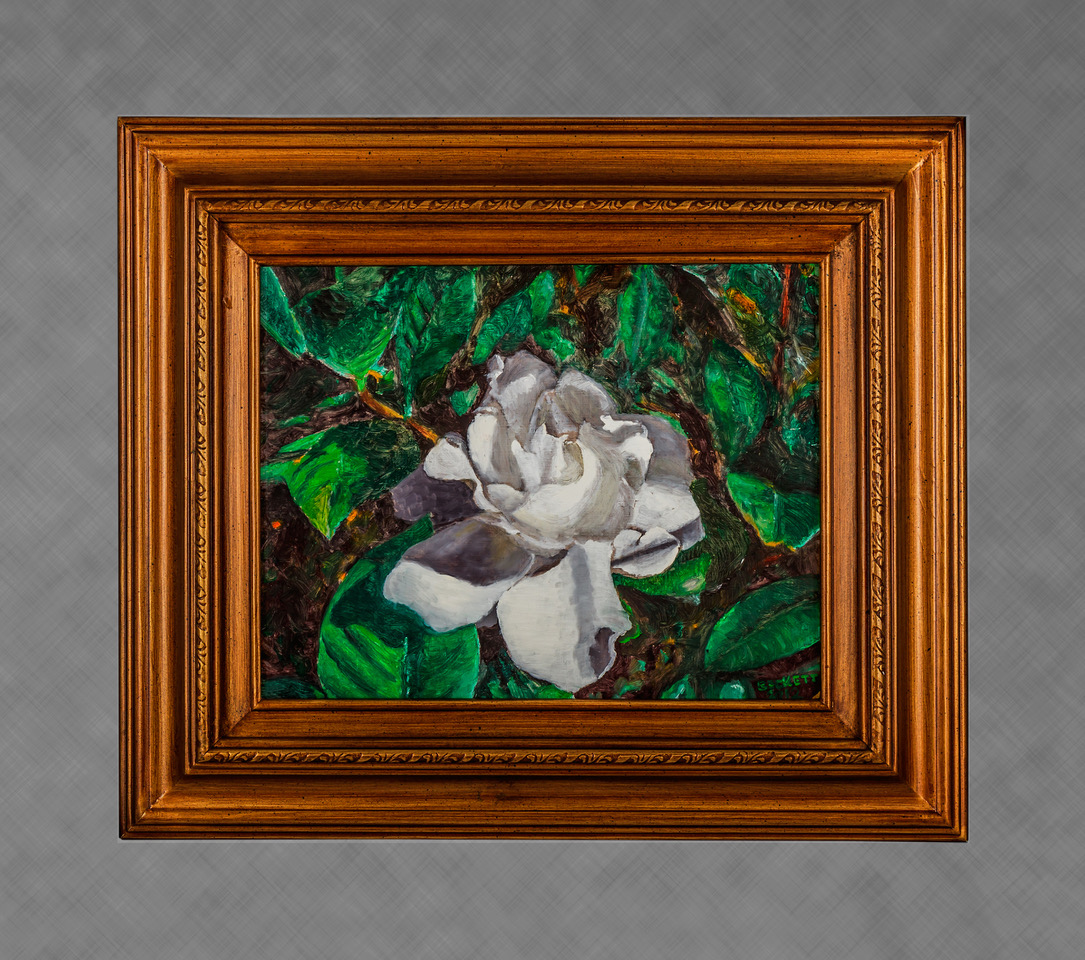 Gardenias have a special meaning for my mom and dad. I never knew, and fell in love with them permeating the night air of the Zocolo in Oaxaca, Mexico. The street vendors brought them to finish a transformation of spirit.
---