Study: Sunset over the Canal by Jongkind - 16 in x 20 in Oil on Panel - 2012
Click on the image to Go Back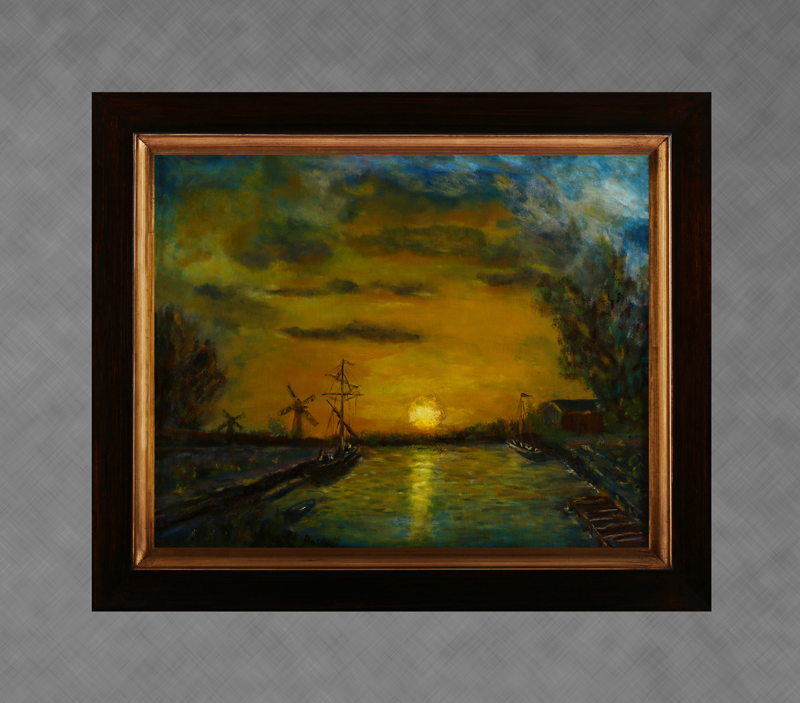 This is a loose study of a painting by JOHAN BARTHOLD JONGKIND (Netherlands/French, 1819-1891) titled SUNSET OVER THE CANAL. Oil on panel scene looking down a canal with moored boats on each side leading to a setting sun with a colorful sky. Tall trees and windmills flank the scene. This painting sold at auction for $25,000. My wife liked it, so I made a study for her.
---