Crossing Over - 11 in x 14 in Oil on Canvas - 2015 - Private Collection of Anne Campbell
Click on the image to Go Back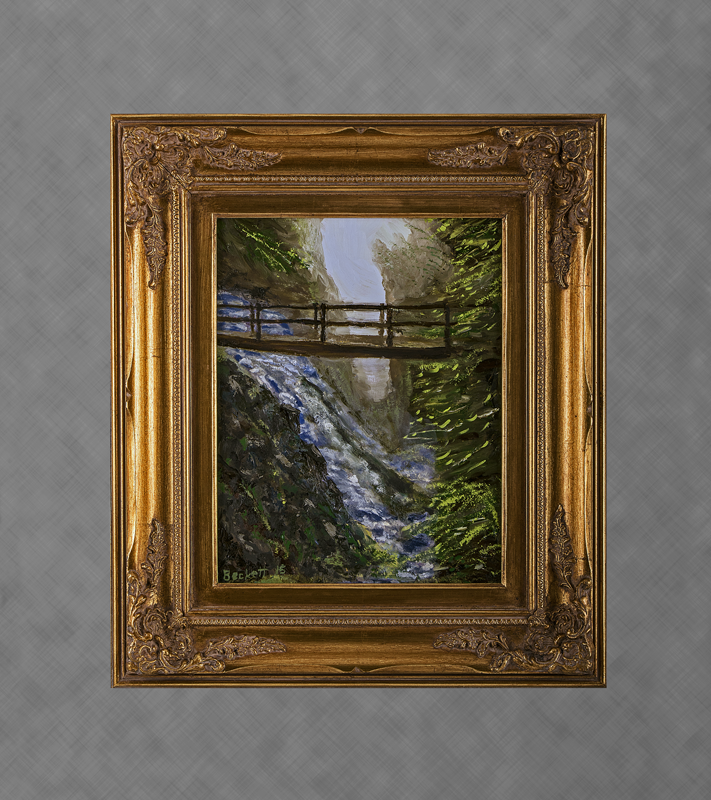 We attended the funeral service for Maria Hererra, our dear friend Maria Cron's mother who had passed at 93 years of age. The program cover had a dim image with these elements and served as a starting place for this composition. I started with a rough charcoal sketch to get the basic shapes down and then filled in the blanks with oils.
---